Leatherback Sea Turtles!
The leatherback sea turtle (Dermochelys coriacea), sometimes called the lute turtle or leathery turtle, is the largest of all living turtles and is the fourth-heaviest modern reptile behind three crocodilians. It is the only living species in the genus Dermochelys. It can easily be differentiated from other modern sea turtles by its lack of a bony shell. Instead, its carapace is covered by skin and oily flesh. D. coriacea is the only extant member of the family Dermochelyidae.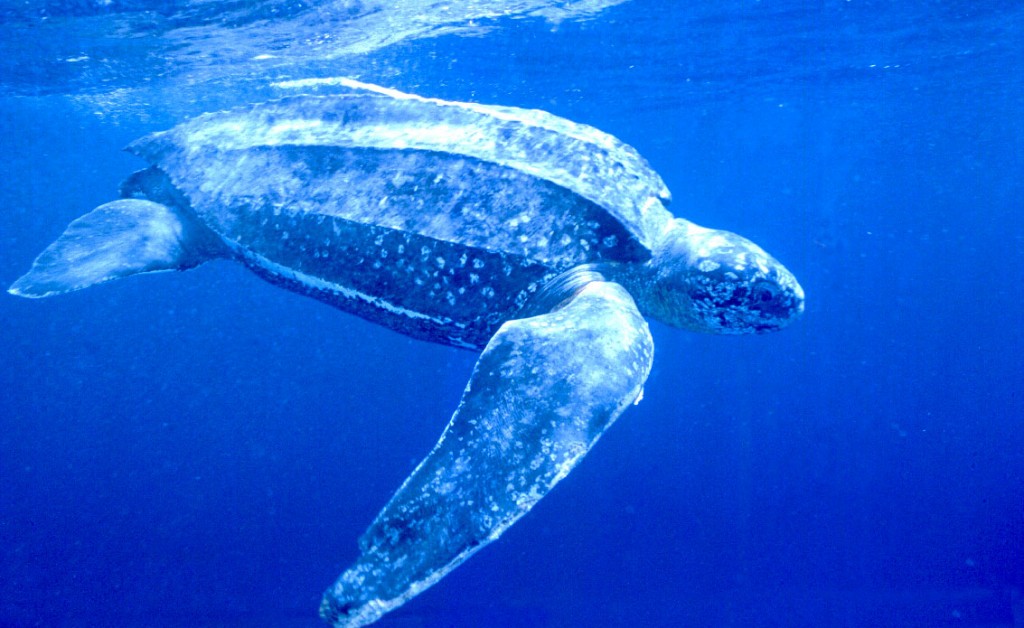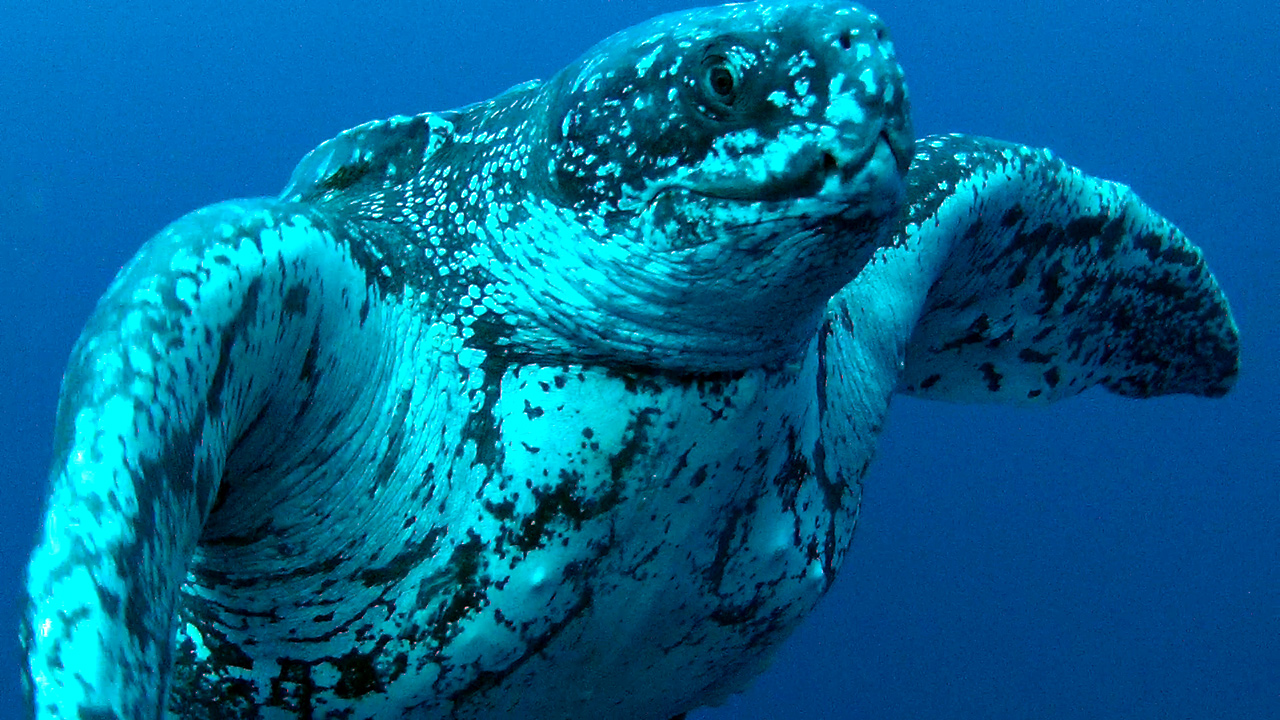 The leatherback has several characteristics that distinguish it from other sea turtles. Its most notable feature is the lack of a bony carapace. Instead of scutes, it has thick, leathery skin with embedded minuscule osteoderms. Seven distinct ridges rise from the carapace, crossing from the anterior to posterior margin of the turtle's back. Leatherbacks are unique among reptiles in that their scales lack ß-keratin. The entire turtle's dorsal surface is colored dark grey to black, with a scattering of white blotches and spots. Demonstrating countershading, the turtle's underside is lightly colored. Instead of teeth, the leatherback turtle has points on the tomium of its upper lip, with backwards spines in its throat to help it swallow food and to stop its prey escaping once caught.
Adult D. coriacea turtles subsist almost entirely on jellyfish. Due to their obligate feeding nature, leatherback turtles help control jellyfish populations. Leatherba cks also feed on other soft-bodied organisms, such as tunicates and cephalopods.
While other sea turtle species almost always return to their hatching beach, leatherbacks may choose another beach within the region. They choose beaches with soft sand because their softer shells and plastrons are easily damaged by hard rocks. Nesting beaches also have shallower approach angles from the sea. This is a vulnerabi lity for the turtles because such beaches easily erode. They nest at night when the risk of predation is lowest. As leatherback turtles spend the vast majority of their lives in the ocean, their eyes are not well adapted to night vision on land. The typical nesting environment includes a dark forested area adjacent to the beach . The contrast between this dark forest and the brighter, moonlit ocean provides directionality for the females. They nest towards the dark and then return to the ocean and the light.
Baby leatherback turtleFemales excavate a nest above the high-tide line with their flippers. One female may lay as many as nine clutches in one breeding season. About nine days pass between nesting events. Average clutch size is around 110 eggs, 85% of which are viable. After laying, the female carefully back-fills the nest, disguising it from predators with a scattering of sand.